---
What's New At Houston Co, MN GenWeb?
Last Updated July 2002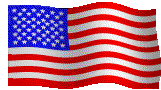 ---
June/July 2002 New Items
1880 Census Index Added to Site In Last 2 Months
Vital Records Page - This is a subset of the information previously published under the publications page. The page is now listed in the index on the left for easy access.
New Sites Found & Old Sites I've rediscovered:
dearmyrtle.com - DearMYRTLE's Daily Genealogy Column Neat Things I've Read Lately & Best of the Internet for Genealogists Award - Be Sure to Check Out Her list of 20 Favorite Genealogy Things to Do on the Internet under the links page!
DearMYRTLE's 20 Favorite Genealogy Things to Do on the Internet
Minnesota Historical Society Online - Use this link find the search page on the Visual Resources of the Historical Society online. I entered Houston County - only those items with pictures and found 137 photo images including things like the brewery in Brownsville, Houston Stone Church, each of the Caledonia churches, bluff views in Brownsville, river views in LaCrescent. Definitely worth the trip!
Jefferson Township Page - now contains the history of the township & a definition of how to find the picture at the MNHS site.
1880 Census Index Added for Crooked Creek Township & Jefferson Township.
---
May, 2002 New Items
FOCUS ON HOUSTON COUNTY CENSUS DATA:
SEE THE NEW CENSUS PAGE!
Since my last update, I've been working to transcribe more of the 1880 US Federal Census in Houston County
1880 US FEDERAL CENSUS INDEX & Status
All Draft Subscrptions will be posted to the Houston County Genealogy community on MSN.
Houston County, MN Genealogy Community http://communities.msn.com/HoustonCountyMNGenealogyCommunity
ED 104 - LaCrescent Township - 21 Pages Draft Complete (Description 104-4 & 104-5)

ED 105 - Town of Hokah - 40 Pages Started (Description 104-4 & 104-5, 103-4 & 103-5)

ED 106 - Brownsville Village and Town of Brownsville - 28 Pages Not Started (Description 103-4 & 103-5, 102-4 & 102-5)

ED 107 - Crooked Creek and Jefferson Townships - 25 Pages Index Created (Description 101-4 & 102-4, 101-5 & 102-5)

ED 108 - Mound Prairie Township - 16 Pages Draft Complete (Description 104-6)

ED 109 - Union and Mayville Townships - 27 Pages Draft Complete (Description 103-5 & 102-5)

ED 110 - Winnebago Township - 24 Pages Not Started (Description 101-5)

ED 111 - Houston Township - 26 Pages Not Started (Description 104-6)

ED 112 - Sheldon Township - 18 Pages Not Started (Description 103-6)

ED 113 - Caledonia Township - 46 Pages Started (Description 102-6)

ED 114 - Wilmington Township - 22 Pages Not Started (Description 101-6)

ED 115 - Town of Money Creek - 17 Pages Not Started

ED 116 - Town of Yucatan - 17 Pages Not Started (Description 103-7)

ED 117 - Town of Black Hammer - 18 Pages Not Started (Description 102-7)

ED 118 - Town of Spring Grove - 26 Pages Not Started (Description 101-7)
---
New Research Links
1883 Houston County Pensioners List
Prospect Hill Cemetery, LaCrescent, MN
The Bygdelag Page-Need Scandinavian Help?

---
Description of Major Categories
The What's New Page (this page) keeps you up-to-date on the recent changes to the Houston County, MN GenWeb page. As improvements in the content occurs, they will be highlighted here. This page is expected to be updated about once each month.
The Townships Page contains a history of the township, along with reference information for specific churches, cemeteries, libraries, etc. which are found in the township.
The Boards Page is renamed to Query Boards Page and it contains links to each of the USGenWeb boards for queries, pensions, wills, deeds, bibles, etc. The boards allow you to queries other genealogists for additional information about your families as well as posting information you have found in your research to share with others. I have found that sharing information I have is an effective way of connecting with other researchers. Please take a minute to post one item (obituary, deed source, etc) to the boards every time you visit. The more robust this information gets, the more valuable this site will be.
The Lookups Page is still being developed, but this will contain a list of individuals who are willing to do limited look-ups for other researchers. Please let me know what types of information you would prefer to be included here.
The Valuable Links Page contains three categories on on-line information related to Houston County. The first group represents the common heritage found in Houston County, the second represents on-line research links, and the third contains a list of published Houston family genealogy and history information on the internet.
The Source contains a list of locations in Houston County which house source documents useful for genealogy research. In addition, a sub-page provides a listing of documents found to be very useful including Census listings, Birth & Death records, etc.